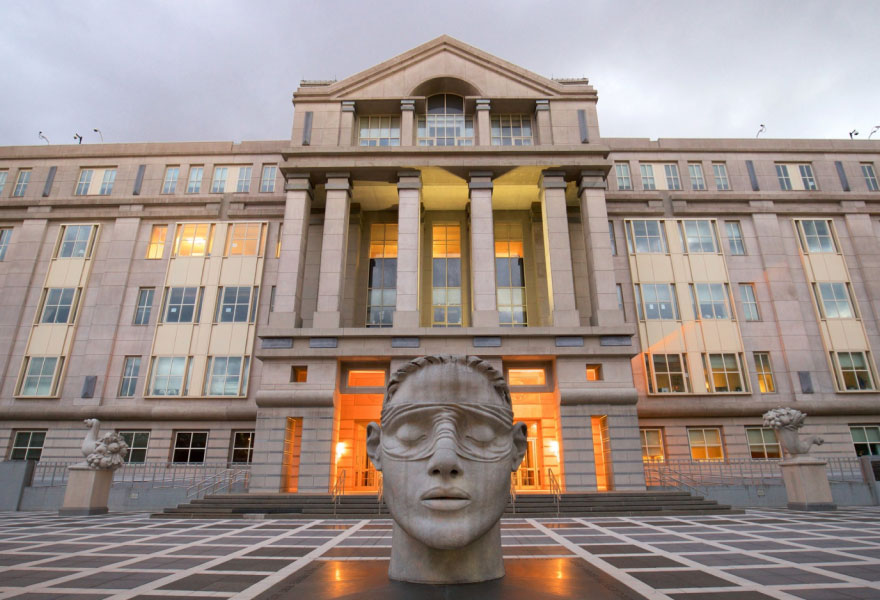 Martin Luther King, Jr. Federal Building and United States Courthouse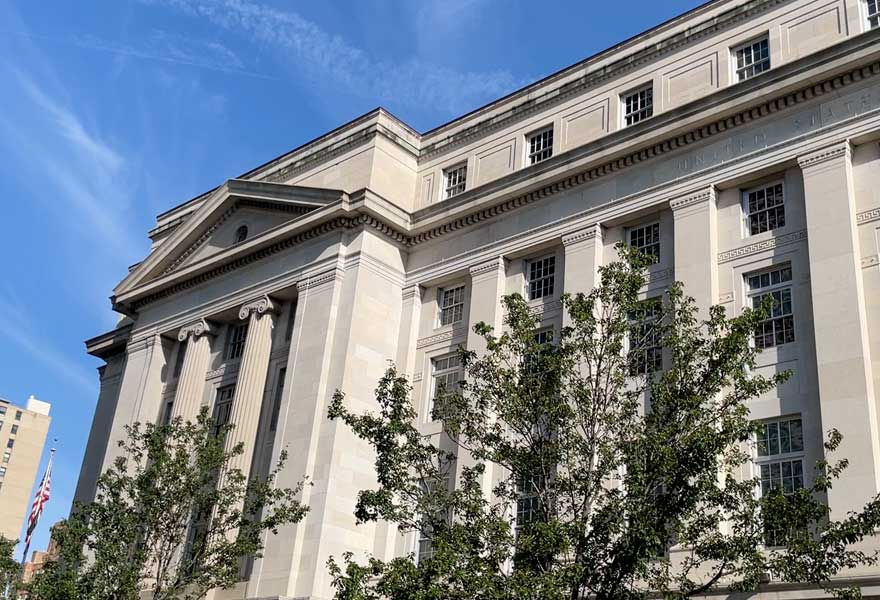 Frank R. Lautenberg United States Post Office and Courthouse Building
Newark
Martin Luther King Building & U.S. Courthouse
50 Walnut Street
Newark, NJ 07102
There are two United States Courthouse buildings currently in use in Newark, NJ. The first was built in 1933 as a combination Post Office Building and Courthouse as part of the New Deal to combat the Great Depression. That building later was renamed the Frank R. Lautenberg United States Post Office and Courthouse Building.
The second United States Courthouse Building in Newark was completed in 1992 adjacent to the Lautenberg Building and was named the Martin Luther King, Jr. Federal Building and United States Courthouse in honor of the legendary civil rights activist.
Outside the US Courthouse in Newark, NJ stands Justice, a 1991 statue by Diana K. Moore. The statue, the large blindfolded head of the Greek titaness Themis, is currently located in the courtyard in front of the Martin Luther King, Jr. Federal Courthouse at the Government Center in Newark, New Jersey. More on Wikipedia.