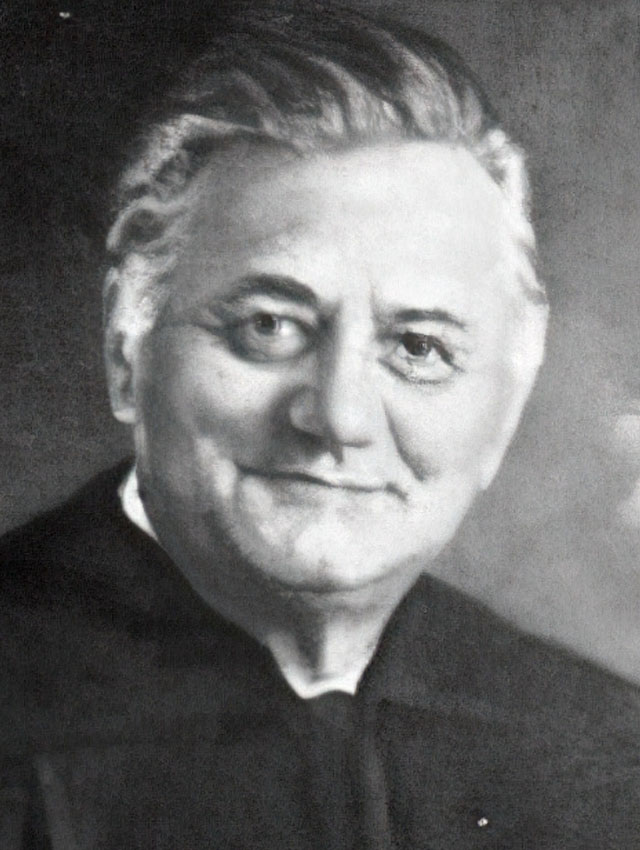 D. Joseph DeVito
Title: Bankruptcy
Born: January 4, 1912
Birth Place: Woodbridge, NJ
Died: April 8, 1986

Judge DeVito was born January 4, 1912 in Woodbridge, NJ. He was a graduate of the University of Michigan. He received his law degree from New Jersey Law School (Rutgers Law School) in 1938.
Before his appointment to the bankruptcy bench in 1972, he was the senior partner in the law firm of Stout, O'Hagen, and DeVito. He served as attorney for the towns of Colts Neck, and Sea Girt, as well as for the board of education for Sea Girt. He also was a commissioner and magistrate for Bradley Beach.
Judge DeVito was a member of Local 399 of the American Federation of Musicians. He led the Don DeVito Orchestra at the Berkeley Carteret Hotel in Asbury Park. He was a member of the Monmouth County bar Association and the New Jersey Institute of Municipal Attorneys.
Judge DeVito was married to Marion Dugan DeVito. They had three children, Nancy King, Karen DeVito, and Thomas DeVito.