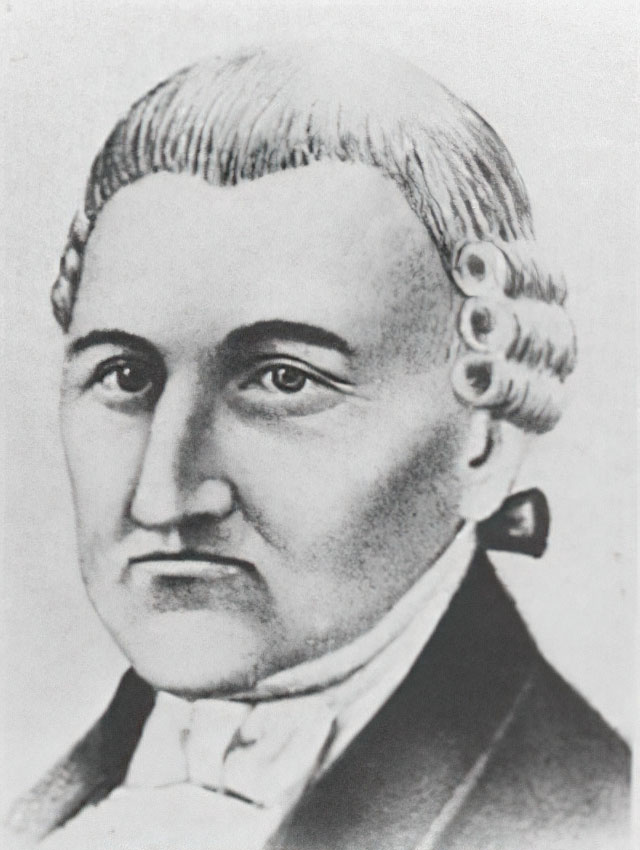 David Brearley
Title: District Court
Appointed by: George Washington
Judicial Tenure: 1789 - 1790
Born: June 11, 1741
Birth Place: Trenton, NJ
Died: August 16, 1790
Place of Death: Trenton, NJ
Judge Brearley was a delegate to the U.S. Constitutional Convention and signed the U.S. Constitution on behalf of New Jersey, as well as a signer of the declaration of independence. Born in Spring Grove, New Jersey, he was a graduate of the College of New Jersey, which later became Princeton University. Upon graduating, he read law and practiced in Allentown, New Jersey and resided in Lawrenceville, New Jersey.
With the outbreak of the American Revolutionary War, Brearley was at first a captain in the Monmouth County militia, and rose to the rank of colonel in Nathaniel Heard's New Jersey militia brigade. From 1776 to 1779 he served in the New Jersey Line of the Continental Army, seeing action at Brandywine, Germantown, and Monmouth.
Brearley resigned from the army in 1779 to serve as the New Jersey Supreme Court Chief Justice. He decided on the famous Holmes v. Walton case where he ruled that the judiciary had the authority to declare whether laws were unconstitutional or not. He held the seat until 1789.
On September 25, 1789 he was nominated by President George Washington to be the first federal district judge for the United States District Court for the District of New Jersey, a new seat created by 1 Stat. 73. He died in that office a few months later.