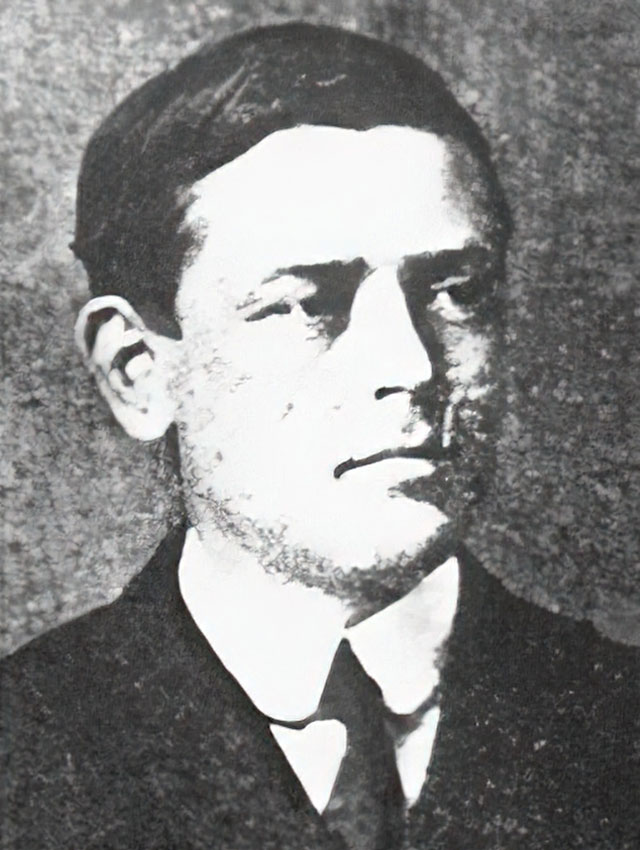 Edwin A.S. Lewis
Title: Bankruptcy
Born: March 15, 1870
Birth Place: Pau, France
Died: September 5, 1906

Judge Edwin A. S. Lewis was born in Pau, France on March 15, 1870. He was the son of Edward Parke Custis Lewis, who was a colonel in the Confederate army, and afterwards United States Minister to Portugal under President Cleveland's administration. He was descended from Fielding Lewis, whose wide was Betty Washington, a sister of President George Washington. Their son, Lawrence Lewis, married Eleanor Parke Custis (a granddaughter of Mrs. Martha Washington), and their son, Lorenzo, was the father of Edward Park Custis Lewis, so that he was a descendant of both the Washington and Custis families. On the side of his mother, Mary Picton, he was a descendant of John Stevens, of Hoboken, inventor of the steam propeller boat, whose son, Edwin A. Stevens, was the father of Mrs. Mary Picton Lewis.
Judge Lewis prepared for Princeton in Stevens High School of Hoboken and St. John's School, Sing Sing, New York. He graduated from Princeton in the class of 1891. After graduating he attended the New York Law School and graduated in 1893. He served a clerkship in the office of John X. Besson, and was admitted to the bar as an attorney at the June term, 1894, and as a counselor at the June term, 1897.
He was counsel to the Hoboken Land and Improvement Company, to the Board of Health of the city of Hoboken and to the Fidelity and Casualty company of New York. I 1898 he was appointed by Judge Kirkpatrick Referee in bankruptcy for Hudson county.
He was a delegate to the Democratic National Convention held in St. Louis in 1904, which nominated Alton B. Parker for President.
He was one of the charter members of the New Jersey State Bar Association, and attended many of their meetings. He was a member of the Princeton Club, the University Club and the New York Bar Association of New York City, and of the Somerset Country Club of Bernardsville. He was twice elected president of the Bar Association of Hudson county which position he held at the time of his death.
In 1899 he married Alice Stuart Walker, a daughter of General H. H. Walker, of Morristown, New Jersey. He had two sons, Edward P. C. Lewis and H. H. Walker Lewis.