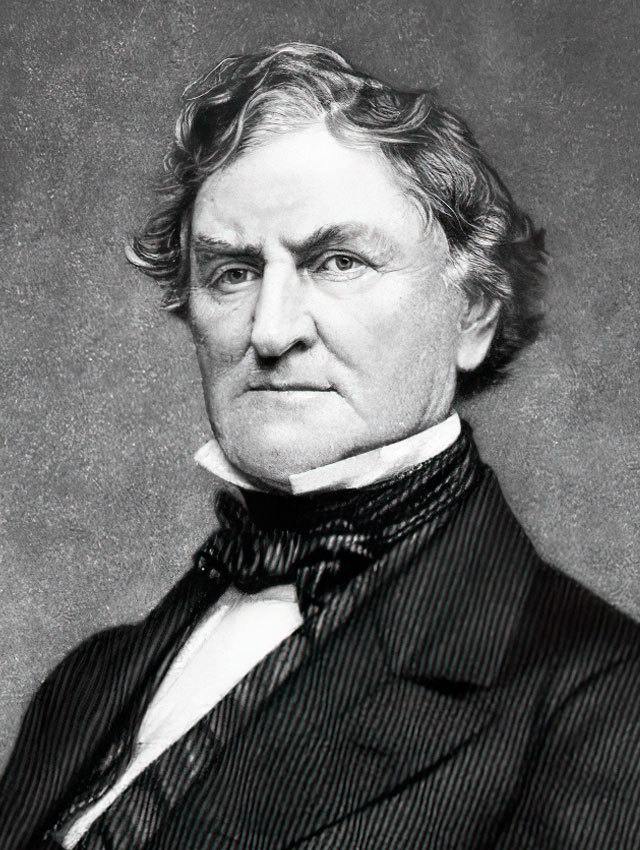 William Sanford Pennington
Title: District Court
Appointed by: James Madison
Judicial Tenure: 1816 - 1826

Born: 1757
Birth Place: Newark, NJ
Died: September 17, 1826
Place of Death: Newark, NJ
The Pennington Family of New Jersey is descended from Ephraim Pennington II, one of the first settlers of Newark, New Jersey, whose father immigrated to New Haven, Connecticut around 1643.
Pennington was born in 1757 in Newark,the sixth of the nine children. At the outbreak of the Revolution, he joined the Continental Army, and became, in 1777, a sergeant in the Second Regiment of Artillery under Colonel John Lamb and Major General Henry Knox. He advanced to the rank of second lieutenant in 1780, and at the end of the war was brevetted captain by a special act of Congress.
After leaving the army, Pennington studied law in the Newark office of Elias Boudinot, in addition to serving in the New Jersey General Assembly in 1797, 1798, and 1799. He was elected to the New Jersey Legislative Council in 1801 and reelected in 1802, the same year he was admitted to the bar as an attorney. During the next two years he served as the clerk of Essex County, New Jersey. In 1812, Pennington was the Republican candidate or governor of New Jersey and the following year won the gubernatorial election, becoming New Jersey's governor from 1813 to 1814.
The year after he left office, President James Madison appointed him a judge of the United States District Court for the District of New Jersey, a position that he kept until his death eleven years later.
Professional Career
Private practice, Newark, New Jersey, 1802-1816
County clerk, Essex County, New Jersey, 1803
U.S. attorney for the District of New Jersey, 1803-1804
Associate justice, Supreme Court of New Jersey, 1804-1813
Reporter, Supreme Court of New Jersey, 1806-1813
Governor, New Jersey, 1813-1815
Education