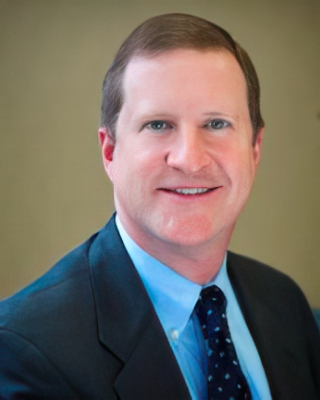 President's Letter
As President of the Historical Society of the United States District Court for the District of New Jersey, I invite you to browse our website to learn about the fascinating 230-plus year history of our District Court, the second oldest in the Nation. The Historical Society has been celebrating and preserving the history of our great Court for over thirty years. We continue to be as active as ever and have become a model for historical societies throughout the Country.
The Society has created and hosted numerous programs commemorating the history of the Court. Among these were the acclaimed video history of the "Camden 28 trial," which aired on public television; tributes to the Magistrate Judges and Bankruptcy Judges of our District, a program on the little-known history of the Court's Lady Justice statue; and an event celebrating the Chief Judges throughout the District's history. We also held an unforgettable Gala celebrating the Court's 225th anniversary which included a keynote speech from Supreme Court Justice Samuel Alito.
The Society actively has taken the lead in restoring and highlighting historic Courthouse artwork. We sponsored the re-creation from photographs of two WPA murals that had inadvertently been destroyed; we assisted in restoring and celebrating the historic Charles Ward murals in Trenton; and we found and restored a lost Eagle statue that had once adorned the original Newark Courthouse. The Society is also busy identifying and cataloguing the art displayed in the Courthouses of all three vicinages.
The Society is also proud to have commissioned a comprehensive history of the Court written by a local scholar, titled This Honorable Court, which is believed to be the only history of a District Court in the Country. It is offered for sale in the bookstore of the Supreme Court of the United States.
To fulfill our mission to preserve the Court's proud history, we have recorded the oral histories of many major living figures in the District Court's history, which are posted on our website. We also collect, catalogue and preserve historical Court-related documents in our archives.
Members in the Historical Society receive as part of their membership our semi-annual newsletter, Nunc Pro Tunc. The newsletter reviews our many Court-related activities and includes quality articles on the history of the Court written by our members and judicial advisors.
The Historical Society provides many opportunities for camaraderie between the Bench and Bar. These include our periodic judicial reception for members, our Chairman's Ball and numerous other events throughout the year. We also sponsor annually a swearing in to the Bar of the Supreme Court of the United States, preceded by a memorable breakfast in the Court.
These are but a few of the many activities of the Historical Society. If you are not already a member, please join us. It will enhance your knowledge and enjoyment of practicing law in this historic District. Membership information can be found on our website.

Keith J. Miller, Esq.
President