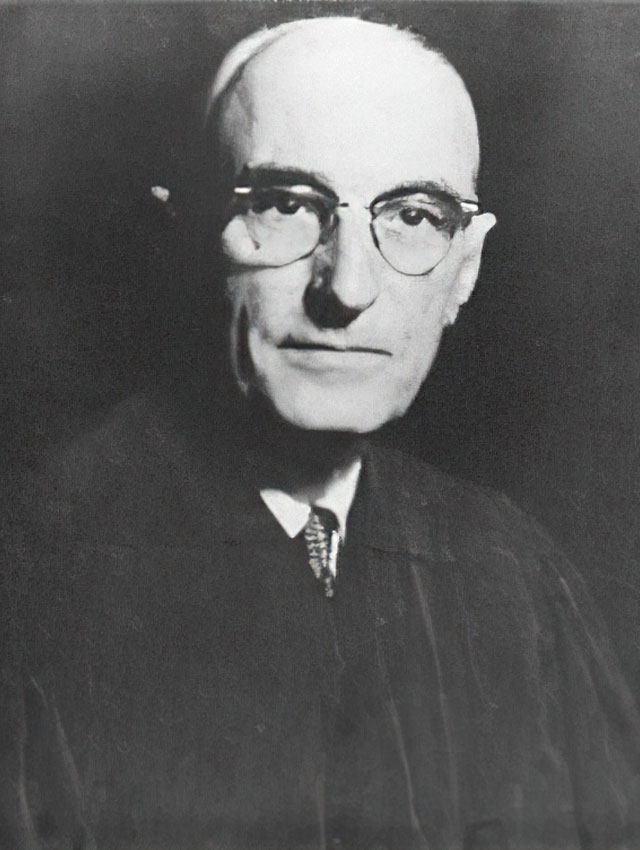 Anthony Thomas Augelli
Title: District Court
Appointed by: John F. Kennedy
Judicial Tenure: 1961 - 1974
Served as Chief Judge: 1968-1972
Born: March 27, 1902
Birth Place: Orsara, Italy
Died: October 22, 1985
Place of Death: Spring Lake Heights, NJ
Judge Augelli was born in Orsara, Italy, and came to the United States as an infant. He received an LL.B. from New Jersey Law School (now Rutgers University) in 1929. He received an LL.M. from Mercer Beasley School of Law, Newark, NJ in 1934. He was in private practice in Jersey City, New Jersey from 1930 to 1961. He was an Umpire, dealer relations plan, General Motors, Newark, New Jersey from 1974 to 1985.
Augelli was a federal judge on the United States District Court for the District of New Jersey. Augelli was nominated by President John F. Kennedy on September 14, 1961, to a new seat created by 75 Stat. 80. He served as chief judge from 1968-1972, assuming senior status on April 1, 1972. He presided over a wide variety of cases, including the Jersey Central bankruptcy case, school de-segregation cases in Montclair and Englewood, a Russian Spy case, and the Newark Mayor grand jury investigation.
Judge Augelli was one of five federal judges to resign in 1974, asserting they could not make do with their salary, then $40,000 per year. The resignations came after Congress rejected a move to raise judicial salaries. Judge Augelli observed at the time, that there was no federal judge who would not easily earn $100,000 in private practice. Thus, in 1974, at the age of 72, Augelli went to work for General Motors, arbitrating the company's disputes with its dealers. Judge Augelli died in his home in Spring Lake Heights, New Jersey in 1985.
Professional Career
Private practice, Jersey City, New Jersey, 1930-1961
Umpire, dealer relations plan, General Motors, Newark, New Jersey, 1974-1985
Education
New Jersey Law School (now Rutgers School of Law -- Newark), LL.B., 1929
Mercer Beasley School of Law (now Rutgers School of Law -- Newark), LL.M., 1934