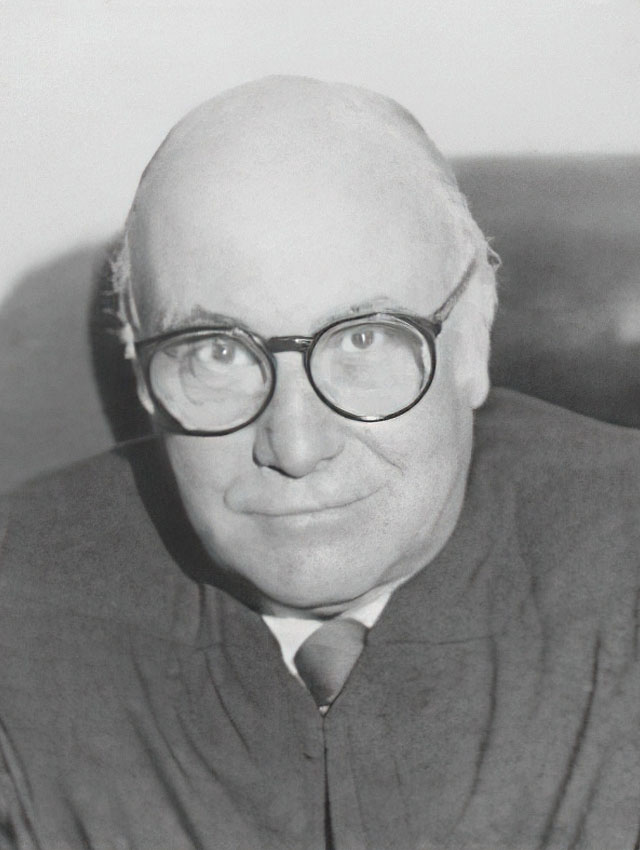 George Herbert Barlow
Title: District Court
Appointed by: Richard M. Nixon
Judicial Tenure: 1969 - 1979
Born: January 4, 1921
Birth Place: Trenton, NJ
Died: March 4, 1979

Born in Trenton in 1921, judge Barow was a graduate of Dartmouth College and Rutgers University Law school. He was commissioned in the U.S. Navy during World WAr II and was stationed in the Pacific. After Several years in private practice and as an assistant counsel with the New Jersey State Law Revision Commission, he served as an Assistant U.S. Attorney from 1953-1956.
Judge Barlow was appointed to the Mercer County court in 1962, where he served until his elevation to the superior court of New Jersey in 1966. He was appointed to the federal bench in 1969. While sitting in Trenton, Judge Barlow presided over the sentencing of Hugh Addonizio, the Mayor of Newark, who was convicted of Extortion and Conspiracy. He sentenced Addonizio to 10 years in federal prison but paroled him after 7, ruling that he had already served a longer term than provided by the parole guidelines. He also presided over the trials of "Tony Boy" Boiardo, Congressman Cornelius Gallagher and State Senator William Musto, in connection to organized crime.
Judge Barlow Served as the Chief Judge of the United States District Court for the District of New Jersey from 1978-1979, when he died of a sudden heart attack, at the age of 58. Said then United States Attorney Robert D. Tufo "He had a great grasp of the law and he was also a fine gentleman. He dealt with everyone fairly and courteously."
Other Federal Judicial Service
U.S. Commissioner, U.S. District Court for the District of New Jersey, 1956-1963
Professional Career
U.S. Navy, 1943-1945
Assistant counsel, New Jersey State Law Revision Commission, 1948-1953
Private practice, Trenton, New Jersey, 1948-1953, 1956-1963
Assistant U.S. attorney, District of New Jersey, 1953-1956
Judge, Mercer County [New Jersey] Court, 1963-1966
Judge, Superior Court of New Jersey, 1966-1970
Education
Dartmouth College, B.A., 1943
Rutgers School of Law -- Newark, LL.B., 1948