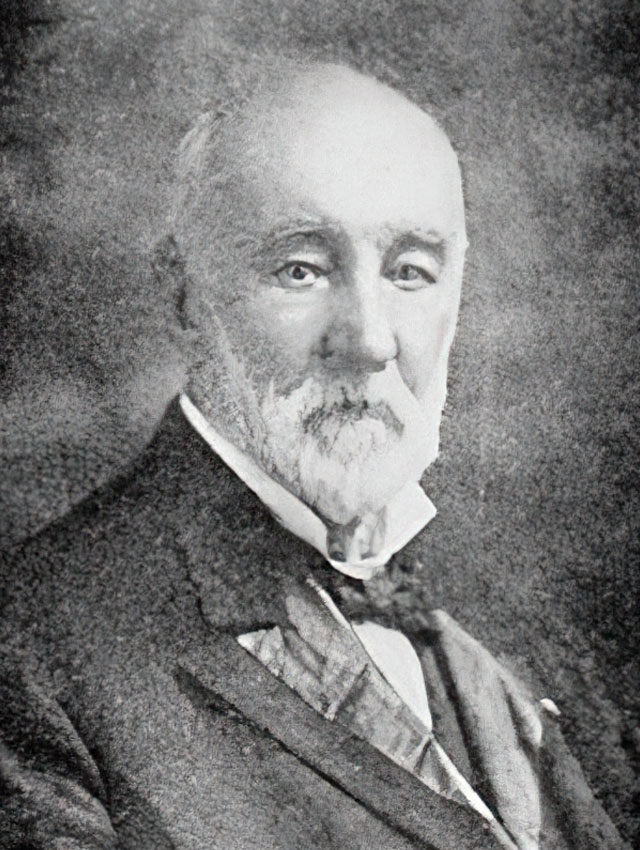 James Parker
Title: Bankruptcy
Born: June 15, 1832
Birth Place: Newark, OH
Died: March 23, 1914

Judge Parker was born June 15, 1832 in Newark, Ohio, he was said to have been the oldest graduate of the united States Naval Academy. He had served in the Mexican and Civil Wars. His father, James Parker, was eminent as a lawyer in Ohio.
Judge Parker in 1846 reported at the United States Naval Academy at Annapolis, passed his examination and was admitted as a midshipman. The Mexican war was in progress and he served in the war two years and was Farragut's aide on the "Saratoga". At the close of the Mexican War he was transferred to the "Yorktown", which was shipwrecked on the west coast of Africa.
Returning to the Naval Academy Judge Parker resumed his studies and graduated in 1852, standing second in his class. Upon finishing his studies he was made one of the officers of the "St. Louis", under Captain Ingraham, at Smyrna. In the same year Judge Parker became master and lieutenant. In 1856 he resigned, went to Cincinnati, and studied law in the office of Chase, Ball & Skinner, of whom the senior member was Salmon P. Chase, then Governor of Ohio and later Secretary of the Treasury and Chief Justice of the Supreme Court of the United States.
At the time of the Civil War Judge Parker went again into the naval service and in 1862 was restored to his former place on the navy list as Lieutenant-Commander. At the fall of Richmond, Judge Parker was placed in charge of the naval stores of the Confederacy.
In 1866 Judge Parker resigned his commission. had he remained, he would have become a Rear-Admiral in 1884 and retired as a senior of that rank in 1894. Returning to Perth Amboy he resumed the law, was admitted to the New Jersey Bar as an attorney. Later he was admitted to practice in the United States District Court and in the United States Supreme Court. He was named Referee in Bankruptcy in 1898.
Judge Parker occupied the ancestral house at 10 Smith Street, Perth Amboy, known as "The Castle", where his father, grandfather and great-grandfather had their offices and practiced years before him. In 1895 President Cleveland nominated him for United States District Attorney for the District of New Jersey, but the nomination was so strongly opposed by Miles Ross, then the Democratic "boss" of Middlesex County, that the President was induced to withdraw the nomination. When the Sampson-Schley controversy occurred, Judge Parker was elected by Admiral Schley to prepare his case and carry it before the Board of Inquiry. He was a member of the G.A.R. and a companion of the Military Order of the Loyal Legion of the United States. He delivered lectures and prepared many papers on political, religious and historical topics.
Judge Parker married Miss Kate McClean, of Norfolk, VA in 1857.