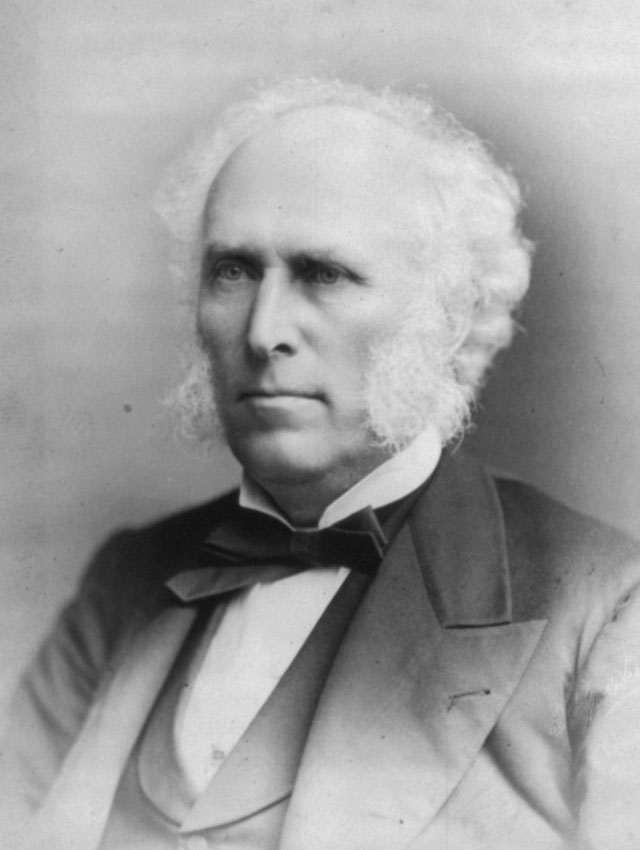 John Thompson Nixon
Title: District Court
Appointed by: Ulysses S. Grant
Judicial Tenure: 1870 - 1889
Born: August 31, 1820
Birth Place: Fairton, NJ
Died: September 28, 1889
Place of Death: Stockbridge, MA
John Thompson Nixon was. Born in Fairton, New Jersey and graduated from Princeton College in 1841.he was admitted to the bar in 1845 and commenced practice in Bridgeton, New Jersey.
He served as member of the New Jersey General Assembly 1849-1850 and served as speaker in the latter year.Nixon was elected as a Republican to the Thirty-sixth and Thirty-seventh Congresses, serving in office from March 4, 1859 to March 3, 1863.
After leaving Congress, he resumed the practice of law in Bridgeton, New Jersey from 1863 to 1870. He was appointed judge of the United States District Court for the District of New Jersey on April 28, 1870, and served until his death at his summer home in Stockbridge, Massachusetts, September 28, 1889. He was interred in the Old Broad Street Presbyterian Church Cemetery, Bridgeton, New Jersey.
Professional Career
Private practice, Bridgeton, New Jersey, 1845-1859, 1863-1870
State assemblyman, New Jersey 1848-1850
speaker, 1850
U.S. representative from New Jersey, 1859-1863
Education
College of New Jersey (now Princeton University), 1841
College of New Jersey (now Princeton University), A.M., 1843
Read law, 1844