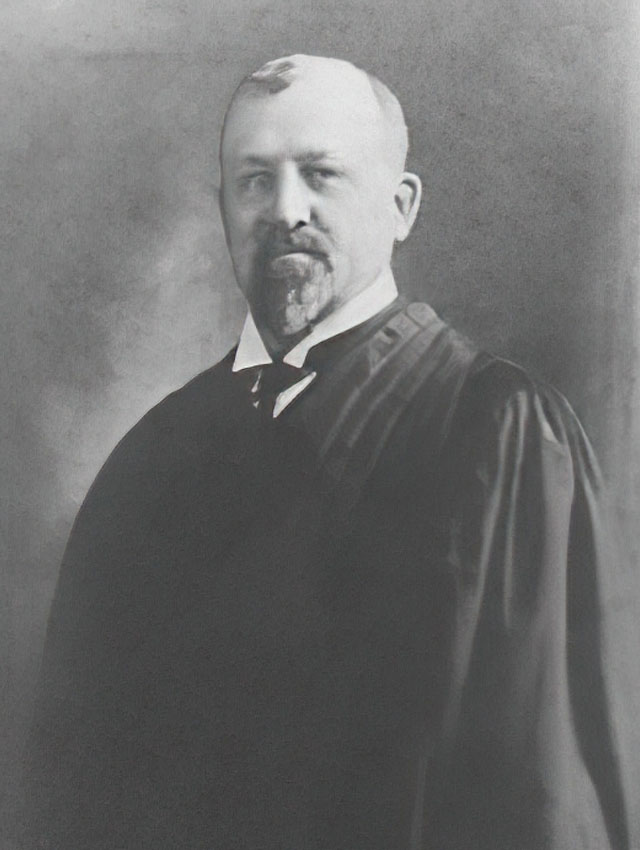 William Mershon Lanning
Title: District Court
Appointed by: Theodore Roosevelt
Judicial Tenure: 1904 - 1909
Born: January 1, 1849
Birth Place: Mercer County, NJ
Died: February 16, 1912
Place of Death: Trenton, NJ
Born in Ewing Township, New Jersey,Lanning graduated from the Lawrenceville School in 1866. He was employed as a teacher in the public schools of Mercer County and in the Trenton Academy, from 1866-1880. He studied law, was admitted to the bar in 1880 and commenced practice in Trenton, New Jersey. He became a Counselor in 1883.
Lanning was elected city solicitor for Trenton in 1884. He was appointed judge of the city district court in 1887 and served until 1891, when legislated out of office. He served as member of a commission to frame township laws and of the constitutional commission of 1894. He served as president of the Mechanics' National Bank of Trenton in 1899.
Lanning was elected as a Republican to the Fifty-eighth Congress and served from March 4, 1903, to June 6, 1904, when he resigned to accept an appointment as a judge on United States District Court for the District of New Jersey. He served in that capacity until May 18, 1909, when he was appointed United States circuit judge for the United States Court of Appeals for the Third Circuit, which position he held until his death in Trenton, New Jersey, February 16, 1912. He was interred in the Presbyterian Cemetery, Ewing Township, New Jersey. An elementary school built on in Ewing in 1914 was named in Lanning's honor.