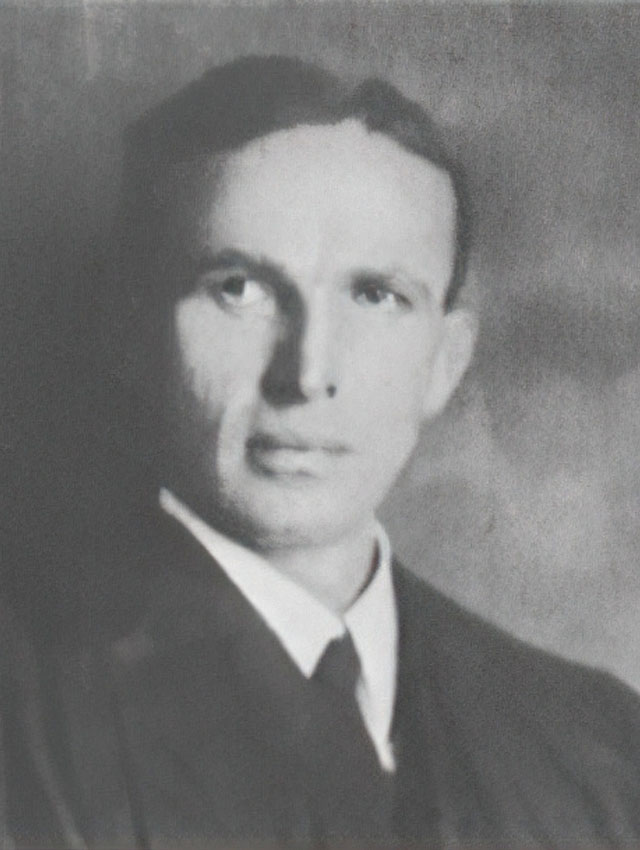 William Clark
Title: District Court
Appointed by: Calvin Coolidge
Judicial Tenure: 1925 - 1938
Born: February 1, 1891
Birth Place: Newark, NJ
Died: October 10, 1957

Clark was born on February 1, 1891 in Newark, New Jersey. He earned successive degrees at Harvard University, starting with a B.A. at the age of 20 in 1911, followed by an M.A. a year later, and finally an LL.B. from Harvard Law School in 1915. Two years later, when the United States declared war, he joined the U.S. Army, where he stayed until 1918.
In 1920, Clark started out the practice of law in Newark, which lasted a bare four years before he became a judge of the New Jersey Court of Errors and Appeals in 1923. On May 21, 1925, he received a recess appointment from President Calvin Coolidge to the U.S. District Court for the District of New Jersey. His appointment was confirmed by the Senate later that year.
On June 10, 1938, President Franklin D. Roosevelt nominated Clark for elevation to the U.S. Court of Appeals for the Third Circuit. He was confirmed on June 16 and joined the court on June 25. On March 24, 1943, Clark resigned his judgeship and became a full-time member of the United States Army, this time as part of World War II. This lasted until the war's conclusion in 1945.
In 1949, Clark became the chief justice of the Allied High Commission Court of Appeals in Nuremberg, Germany. He stayed in this position until 1954. He died three years later, on October 10, 1957.
Professional Career
U.S. Army, 1917-1918, 1942-1945
Private practice, Newark, New Jersey, 1920-1923
Judge, New Jersey Court of Errors and Appeals, 1923-1924
Chief justice, Allied Appeals Court in Nuremberg, Germany, 1949-1954
Education
Harvard University, B.A., 1911
Harvard University, M.A., 1912
Harvard Law School, LL.B., 1915