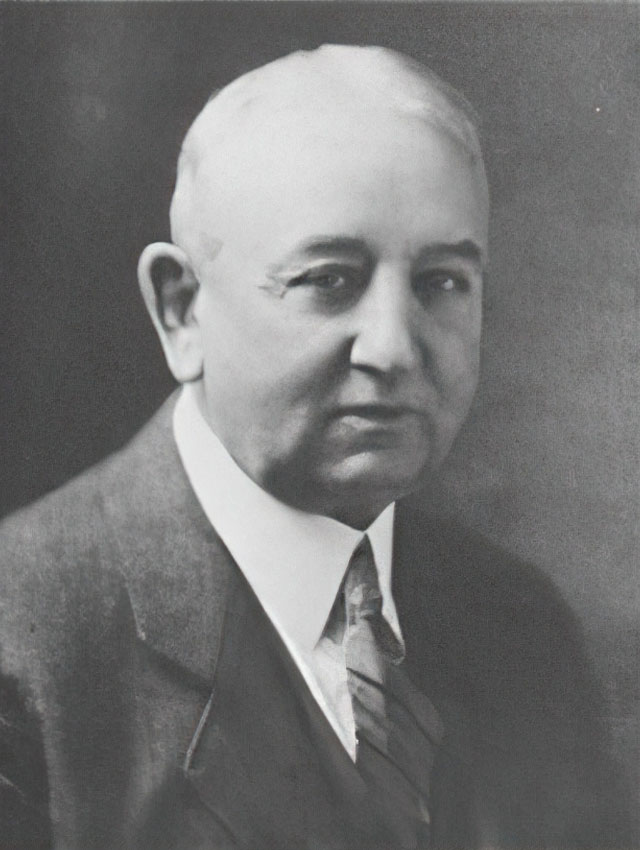 John Warren Davis
Title: District Court
Appointed by: Woodrow Wilson
Judicial Tenure: 1916 - 1920
Born: March 4, 1867
Birth Place: Elizabeth City, NC
Died: February 21, 1945

Davis was born in Elizabeth City, North Carolina. He attended Bucknell University, attaining a B.A. degree in 1896 at the unusual age of 29. He then earned a Baccalaureate in Divinity from Crozer Theological Seminary, where he subsequently taught Hebrew and Greek for three years. After Crozer, Davis traveled, briefly studying at the Universities of Chicago and Leipzig. Upon his return from Germany, Davis studied law at the University of Pennsylvania Law School, receiving a degree in 1906.
After law school, Davis practiced law privately in Philadelphia and Camden. In 1911 he was elected to the New Jersey State Senate, where he served one term. In the Senate Davis was aligned with then-Governor Woodrow Wilson. In 1913 Wilson began his tenure as President of the United States. He appointed Davis as U.S. Attorney for the District of New Jersey from 1913 to 1916.On May 6, 1916 Wilson nominated Davis to a seat on the United States District Court for the District of New Jersey. Davis was confirmed by the United States Senate on May 15 and received his commission the same day. On May 28, 1920, Wilson once again nominated Davis, this time to a seat on the United States Court of Appeals for the Third Circuit vacated by Thomas Griffith Haight. Davis was confirmed and commissioned on June 2.
In March 1939 Davis was indicted by a federal grand jury on charges of conspiracy to obstruct justice and defraud the United States, stemming from an allegation that he was bribed by the famous film producer William Fox. Fox pleaded guilty on March 28, prompting Davis to step down from the bench two weeks thereafter. Davis and a co-conspirator were tried twice by U.S. Attorney Francis Biddle, each trial resulting in a hung jury.
Professional Career
Private practice, Philadelphia, Pennsylvania, and Camden, New Jersey, 1907-1911
State senator, New Jersey, 1911-1913
U.S. attorney for the District of New Jersey, 1913-1916
Member, Conference of Senior Circuit Judges (now Judicial Conference of the United States), 1938
Education
Bucknell University, B.A., 1896
Crozer Theological Seminary, B.D., 1899
University of Pennsylvania Law School (now Carey Law School), LL.B., 1906